Advocating for artist wellness in the theatre (cont.)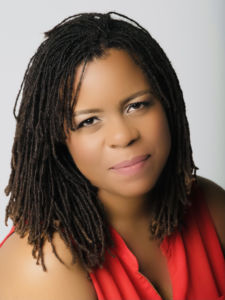 You may have heard the old entertainment industry joke "If you want to see an actor unhappy, give them a job."  According to the 2015 Australian Actor's Wellbeing Study, the reality is that performers are twice as likely to experience depression and anxiety as the general population.  Some have attributed this to the financial and emotional strain of constantly being on the hunt for the next gig and the sense of rejection many feel when they don't book a role. But as the joke points out, getting the job does not necessarily diminish the strains an actor experiences.  In fact, it can exacerbate them.  This may seem counterintuitive to those outside of the industry. However, for those of us who have worked in the toxic scarcity models that have pervaded our industry over the years, it is not difficult to understand how this could be true for many theatre makers and entertainment professionals.  Now add to that environment the fact that actors are often pushed to tap into personal traumas, form deep psychological connections to unhealthy characters, and/or engage in behaviors that are outside of their personal boundaries in order to coax a "strong" performance; what you have is a recipe for mental health crisis.  
Advocacy is a common buzz word that is brought up when confronting these issues.  There are three major types of advocacy. Systems Advocacy, which focuses on changing policies, Individual Advocacy, in which one person (or group of people) speaks up on behalf of one or two other individuals, and Self-Advocacy, which involves a person asserting their own boundaries, needs and rights.  Every member of the theatre community can play a part in improving our working environment through at least one of these forms of advocacy.  
Those of us who serve as leaders in theatre companies and arts organizations are best positioned to engage in Systems Advocacy.  It is our responsibility to adopt policies that ensure a sustainable work environment for all members of our community and create clear, transparent and accessible reporting processes for any issues that may arise.  Some questions to consider when evaluating policies and procedures include:
Who is this policy meant to protect and from what? 

How will the artists and staff benefit from this policy?

Does this policy take into account the various access needs of the people we intend to work with?

What are the potential unintended hardships this policy could cause for members of our organization's community and the artists we may hire?  

How can we mitigate those potential hardships?
When policies are implemented with mental health and general well-being at the forefront, we can build the foundation for a healthy environment in which artists thrive and create their best work.  
For an example of Systems Advocacy, at Arizona State University, the theatre program worked in partnership with faculty, students and staff to create a document called the Commitments to Cultural Contexts.  This document outlines the expectations for how all theatre productions will be run, and includes reporting processes for any issues that arise as well as guiding principals that are taken into consideration for all production decisions.  This document is shared with all guest artists, students, faculty and staff at the beginning of every production process and it is posted in the form of a QR code in all rehearsal spaces and restrooms.  Since the implementation of the CCC, the theatre community has expressed that they feel safer and more supported in productions.  They know how to address any issues that arise and feel more confident that those issues will be taken seriously and handled appropriately.
Individual Advocacy is built into the expectations of certain positions such as intimacy director, stage manager, and safety captain, but it is within everyone's reach to engage in individual advocacy.  First and foremost, we can do this by actively and intentionally creating a consent forward and trauma informed work environment.  For example, many artists greet each other with a hug, but not everyone enjoys being hugged.  One way that each of us can contribute to a consent forward rehearsal space is by asking questions like, "How would you like me to greet you?"  or "Do you prefer handshakes, high fives or hugs?"  Another very important way that we can engage in individual advocacy is bystander intervention.  If you see something happening that you perceive as problematic or unjust, according to the USMC-MCCS, there are three key ways you could potentially intervene.
Direct – Speak up in the moment directly to the person who needs to change their behavior.  For example,  if you hear someone being misgendered, you can say, "Sarah's pronouns are they/them."

Distract – If you witness an interaction happening that is clearly causing a colleague distress, you can interject with a question or comment that pulls the conversation in another direction.

Delegate – If the situation is outside of your purview, reach out to someone who has the power to do something about it.  Let them know exactly what you witnessed and how it impacted the work environment.
Simply knowing that they are not alone and that their colleagues see the problem and care enough to speak up can dramatically improve a person's work experience.
Self Advocacy is perhaps the most talked about, and for many the most fraught, form of advocacy.  There are some things you can do before a problem occurs to improve outcomes should the need for self-advocacy arise.
Know your needs and boundaries.  It can be difficult to speak up for yourself in the moment if you haven't already defined what is acceptable and what is unacceptable for you. By determining your needs and boundaries in advance, it will be easier for you to: 

give others advanced notice of your needs and boundaries, 

recognize when your needs are not being met or boundaries are being crossed and 

articulate how your needs were unmet or how your boundaries were crossed and what you would like to see done about it. 

Familiarize yourself with the organization's reporting processes.  Knowing the process in advance will make it easier for you to execute the reporting process should the need arise.

Read up on the organization's mission statements and how it presents itself to the public.  If you know the organization's mission, you can use its buzz words to help the administration understand the importance of meeting your needs or working within the personal boundaries you've expressed.

Speak to people who have worked with the organization in the past to get a sense of how closely its rhetoric matches the actual culture within the organization.  Often, people who have worked with an organization in the past can give you useful information about who is most helpful when issues arise and who may be more likely to dismiss or mishandle a complaint.  While organizations should strive to ensure that everyone who represents them handles complaints appropriately, knowing the reality on the ground can make you feel more confident when bringing up your concerns.

Make sure the organization has the proper people in place to prevent unhealthy situations from arising.  For example, you can request that the production team includes an intimacy director and/or fight choreographer.  You can also ask about safety captains and the stage management team.  Ensuring that these roles are properly staffed can go a long way in preventing issues that could result in a need for more extensive self-advocacy.
Laying the groundwork for effective self advocacy before an issue arises can give you a greater sense of personal agency and a more fulfilling experience in your work.
We have the power to advocate for conditions that promote mental and overall well-being for ourselves and the artists with whom we collaborate.   I want to leave you with this last reminder.  If you find yourself working with an organization that shows no regard for the well being of the artists it employs and is unresponsive to advocacy, please remember that you can walk away.  Laura Rikard of Theatrical Intimacy Educators, often draws the analogy of a violinist who plays a beautiful Stradivarius being asked to smash their violin to get the sound that the conductor has in mind for a particular moment in a concert.  If the violinist complies, they will have no instrument left to play the rest of that concert and will have to go through great expense to get a new instrument for future concerts.  As artists, we are our greatest instrument.  There is no job and no artistic moment worthy of you being smashed.
Reference Material:
https://theconversation.com/out-of-character-how-acting-puts-a-mental-strain-on-performers-86212
Out of Character: How acting puts a mental strain on performers, By Leith Taylor 
https://cedwvu.org/resources/types-of-advocacy/
Types of Advocacy, Author Unknown
https://www.usmc-mccs.org/articles/master-the-3-d-s-of-bystander-intervention/
Master the 3 "D"s of Bystander Intervention, Author Unknown
Bio of Rachel: 
Rachel Finley is dedicated to the advancement of consent forward practices in theatre.  To that end, she has trained with Theatrical Intimacy Educators, Intimacy Coordinators of Color and Intimacy Directors and Coordinators (IDC). Rachel currently serves on the board of directors of Intimacy Coordinators of Color. Ms. Finley has recently served as an intimacy director/coordinator for Southwest Shakespeare Company, Teatro Bravo, Arizona State University Theatre, The Sidney Poitier New American Film School, and many independent projects.  Rachel has also developed a specialization in intimate voice work which has afforded her the opportunity to collaborate on projects that involve voicing intimate sounds in live theatre, film, and various voice over applications including video games, animation and audiobooks.
Website: RachelFinleyArts.com
Facebook: facebook.com/RachelFlowDivaFinley
Instagram: Rachel_Finley_Arts
Member of SDC, VASTA, ATHE
Certified Teacher of Fitzmaurice Voicework
Intimacy Coordinators of Color, Board Member
The Blueprint Training Program, Director of Curriculum
Black Girls Love the Bard, Resident Intimacy and Care Coordinator
Southwest Shakespeare Company, Resident Intimacy Director
Accent Coach and Cultural Consultant
Arizona State University, Assistant Professor of Acting
Agency: Brickhouse Talent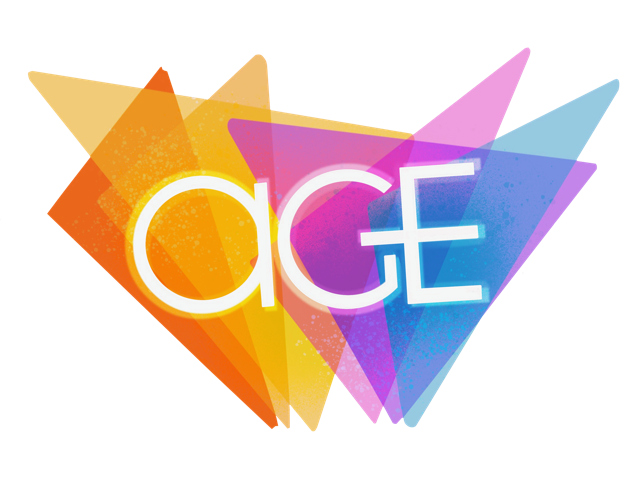 © Copyright  2022 AGE in the Arts